Attention Struggling Marketers: If you're tired of battling for results you'll have to wait
3 months to see, then check this out!
You're About to Discover The

Kindle Ritual

Formula That Generated $11,500 For Mario F. Queeneville, Had Brock Bumgarner Claiming It Was "By Far,

Easiest Money

I Ever Made Online" & Paved the Way For Hundreds Marketers Who Are
Now In The Money …

Without writing, without driving traffic, without worring,
you too can use my ultimate money-making
system that's proven to earn cash without technical tasks
Passive, Monthly Earnings …


My Results:
Those screen captures above are just some of my MONTHLY passive earnings
from simple little reports that I did't write or create a cover for, and I was able to get
them done and published in just a few short hours.
The Results of My Students:
From: Brian G. Johnson
RE: Proven, Effective and Works …
My name is Brian G. Johnson and I've been an Internet and affiliate marketer since 1999. In 2003, I quit my sucky day job as a professional chef.
Over the years, I have sold thousands and thousands of products as an affiliate outside the make-money or Internet marketing niche and it's always been a wild ride with plenty of ups and downs.
I have sold tens of thousands of Halloween costumes, trailers, prints and posters, collectables found on eBay, software, services such as web hosting and domain names, text books and more, and I've earned well over $100,000 with the AdSense program.
I've also shared my strategies from the stage, coached thousands of marketers to success and I've been in the Clickbank "premier" partner program for three years running. I guess you could say that I've been around the block.
I've had success in a number of ways online, but the backbone of my business has always been in SEO, free traffic generation and affiliate marketing. But in order to achieve such high level of success, I've had to jump over SO MANY hurdles and had to overcome technical headaches time and time again.
Honestly …
It was a pain in my butt!
I had to research a domain name, find out if it was available, buy a keyword software for more research, buy web hosting, install and master WordPress as well as countless themes and plugins (many of which are paid products), study Google and each and every update, post to my blog, get an auto-responder and then build a list, post to my blog yet again, etc., etc., etc.
Next I would create, edit and upload videos to YouTube and the one I really hated (and still do with a passion) is the mind numbing task of link building.
And with each new project, I would begin the cycle yet over again …
Even worse, the entire time I was doing all these tasks, I felt as if big brother …
AKA … GOOGLE
… was looking over my shoulder, and I always feared that they would not approve of my latest website or blog post and ultimately question my every move. Don't get me wrong, I still have a blog, I still post and I still drive a lot of profitable traffic.
However, it's more complicated than it was when I began years ago and SEO success as an affiliate marketer has been made even more challenging.
Google has made it VERY clear….
I certainly never felt as if Google was on my side.
So in January of 2012 while at the Traffic & Conversions Summit in Austin, Texas, I began to search for something new — a plan of action, a formula or system that I would implement and test in 2012.
I wanted something that would allow me to tap into traffic and profit quicker and easier, like the good ol' days …
when making money online was a piece of cake.
And without having to worry about Google.
Then it hit me! You see, for years I had competed AGAINST large merchant sites like Overstocked.com, BestBuy.com, Ebay.com and so many others for page one Google listings (that's where all the FREE traffic is at). Beating these sites was a real pain in the @ss!
Let me tell ya!
And Amazon.com was the worst because this site ranked (and still ranks) for so many buyers keywords that I was trying to also rank for, and beating Amazon in Google was an exercise in frustration.
Then it hit me! It was kinda bizarre!
While at the conference I kept hearing about Kindle … Kindle and the "power of Amazon" …
There was even a presentation on BOTH Kindle and Amazon …
If you can't beat 'em … join 'em!
I thought, if I could get my own product on Amazon, I could drive traffic much easier and cash in.  I also knew that Amazon was a tremendous source of BUYER traffic …
And even better, I knew many of Kindle publishers who were earning as much as 70% in royalty payments.
I certainly never earned 70% as an affiliate!
This Is Not About Being an Author or
Writing Book after Book
Now, if the thought of writing books put's you into a tail spin and you rather have a root canal rather than to sit down and write book after book, stick with me.
Because my new "Ritual" system allows anyone with a bit of initiative to create and publish books to Amazon.com (the number one buyer search engine on the planet) using the Kindle platform. Even folks who have no desire to write a single word!
Here's A Book I Published
on September 15th, 2012
Just Day's Later It Became An Amazon Best Seller!
Several months later that one book, that I outsourced earned me $980.51 cents in just one month, that same book
continues to generate substantial profits month, after month, after month …
And That Same Book Continues to Crush It in 2014
You should know …
The book(s) featured above was written under a pen name and wasn't promoted using my giant email list of 40,000+ subscribers, I also did not spend crazy amounts of money on advertising the book. Simply put, I did not use any of the marketing leverage or clout that comes with being a full-time Internet marketer since 2003.
Instead, I simply leverage my Ritual book promotion  system, the results you see are based on simple tactics and strategies that anyone could implement, even those on a shoestring budget or limited time.
And best of all, each and every month (since September of 2012) that little book generates hundreds of dollars passively, all thanks to my Kindle Ritual strategies and tactics!
Now, I certainly can't guarantee anyone's results and frankly, you should be leery of anybody that does offer such a guarantee.
Here's Another Book Published
Amazon #1 Rankings!
These are just a few of the results I have gotten over the last few months by leveraging my Kindle Ritual system, this is something that I am actively doing and it's an opportunity not to be missed!
In fact, this is unlike anything you've ever seen before…
And I truly mean that.
Today, I'm going to give you absolutely EVERYTHING you'll ever need to…
Tap into the incredible power and reach of the #1 e-book seller in the entire world, and place your e-books right in front of the hungriest and most targeted buyers you could EVER wish to have
Self-publish and market your e-books, quickly, easily and most incredibly, AUTOMATICALLY!
Drive hundreds and even thousands of targeted buyers straight towards your e-books, EVERY SINGLE DAY
Create red-hot, profitable and in-demand e-books from scratch… (That's right! We're not only going to make the entire publishing and marketing process as easy as pie, we're also going to show you the speediest ways to come up with your next big-selling e-book too!)
Save COLOSSAL amounts of time and money by automating the entire e-book process, from creation and publishing, to marketing and selling!
Sounds amazing doesn't it?
And the honest truth is…
IT IS!
Seriously, what I'm saying is no exaggeration at all.
And that's why I'm so excited to be able to introduce you to a truly incredible product package that will supercharge your e-book creation and marketing efforts, like nothing you've ever experienced before.
And believe me, whether you're a complete newbie to the e-book business, or a seasoned veteran in the art of creating, marketing and selling information products, this is absolutely perfect for you.
I promise you that!
You see, I'm giving you the chance to create, publish and market as many e-books as you like with BLISTERING SPEED, unlock the potential for LIFE CHANGING and COMPLETELY PASSIVE INCOME in the process, and become a truly unstoppable publishing powerhouse!
"Wow, tell me more!"
Sure, it's all about ….
Driving More Traffic & Converting More Sales
The Ritual allows you to pick keywords from both Google and Amazon, allowing you to drive more money making traffic.
And my Ritual allows you to get sharp book covers made for cheap … and best practices for getting your book reviewed.
It took months and months of research and scientific testing to formulate my Kindle Ritual.
But today …
I let the Ritual do the heavy lifting,
And the results speak for themselves.
My Books Sell So Well, Even Amazon Gets in on the Action!
When have you ever seen an Internet marketing guru's book promoted directly by Amazon?
Now you have:
The screen capture above was sent from Justin, a marketing friend of mine.
Funny thing, several days later, another friend Robert sent me a similar image.
These are promotional emails that Amazon sends out to it's customers who looked in the "Cookbooks, Food & Wine" category.
Notice my book is the first option right on top of all the others!
Cha – Ching!
For well over 10+ years my goal has always been to figure out the easiest way to drive traffic
and then convert that traffic into earnings.
That's exactly what
The Kindle Ritual is all about.
It's all about working smart and creating assets that pay me passively, month in and month out.
The Best Kind of Money to Make Online …
I've found a way of earning passive, residual income – anywhere from $300 to as much as $10,000 a month – with tiny little reports and books you don't have to write, format or design.
This Isn't Your Typical Kindle Product
I've heard a lot of talk when it comes to profiting with Kindle, what you should know is that my
Kindle Ritual system was created by myself over a 9 month period of testing and tweaking and
it's based on proven, effective results.
This is all new, fresh and nobody else is leveraging these tactics and strategies.
Introducing Brian G. Johnson's
K Ritual 2014 Mega Bundle with Magic Bullet Books & Author Theme Plus
Module One: Kindle Ritual Introduction
What's included?
Dozens and dozens of secrets, strategies and tactics all packed up in an
easy to watch bit sized videos.
Discover not WHY Kindle is a an opportunity you just can't pass up, but the best way to move forward to generate results quickly and easily.
If I were to sell this alone, it would be worth $47. Here's why:
You'll discover:
Case Study: The Vegan Diet & Animal Free Lifestyle Book
Learn HOW and WHY I created a book based on Veganism when I love bacon and bbq and how you can tap any niche market whether you're an expert or not.
Case Study: The Smoothie Recipes For Weight Loss: The Daily Diet, Cleanse & Green Smoothie Detox Book
Revealed, the exact book that responsible for thousands of dollars in passive earnings, top Google results, top Amazon search results and more than 40 white hat ethical 4 and 5 star reviews.
Case Study: The "Author" Facebook Page
You'll learn HOW and WHY I launched a Facebook Page to over 16,000 fans to drive traffic, sales and reviews to my various Kindle books and how you can do the same.
The Rules: Kindle Ground Zero
I started from zero with Kindle and you can too, no need for a list, jv partners, a massive ad budget or previous experience and know how.
The Results: Book Sales, A Mailing List & More
You'll witness how I was able to leverage the Ritual tactics and strategies to easily drive traffic, convert sales and cash in.
Piggyback Marketing Method:
How to easily mine niche markets inside of Amazon to identify the easiest niche markets to crack open.
That's just the introduction and gives you an idea how details and comprehensive Kindle Ritual is!
Module Two: Kindle Niche Selection Ritual & Ebook Creation

Use the Free Crystal Ball That Tells You …
– What Book to Add to the Kindle Marketplace
– No witchcraft required.
My "crystal ball" is Amazon's website. One of the best ways to guarantee you'll make money is to survey a market, find a product that's making money, and then make your own version of the product.
In Kindle Ritual, that's exactly what I cover in module two. I call it "piggyback" because so much work has already been done by other authors and Amazon. I'll show you how to let the numbers decide what books to make. It's as simple as that. With a few mouse clicks and a look here and there, you'll know exactly what will sell and what won't.
If I were to sell this alone, it would be worth $47. Here's why:
How to (nearly) GUARANTEE sales of your new book, before it's written, so you get paid more royalties than you've ever experienced in your life and see those royalties grow month after month.
Signs of Broke Categories: Get Brian G. Johnson's secrets to avoiding the worst categories you can enter, where sales rarely happen, so you almost never suffer the agony of publishing ebooks that don't pay you back.
If you can count, you can profit. Access my proven formula for identifying and estimating book sales is as easy as looking at numbers. Know how much an ebook may pay you before you have it created!
Amazon Piggyback:  Easily create books that are "category leaders" that Amazon will actively promote for you, so you can relax and enjoy the fact that Amazon is on the job, promoting your books.
Rich Publisher, Poor Author: Did you know most self published authors are broke! Learn why being an author can negatively impact your income and why it's the publisher who enjoys the good life. See why you don't have to write a word to live out your dreams.
Easy Profit Pickin's:  How to avoid the "me too" MISTAKE so many people are making when selecting book topics.  This gem alone lets you publish in categories where the low hanging fruit is easy pickin's and driving sales is a snap.
Be A Category Sniper:  How to use my "Underachiever strategy" to easily spot your "pray" (a.k.a. weak books) so you quickly out-rank and out-sell them no matter which Kindle category they're in.
Before A Word Is Written: See the no-fuss earnings calculator you should use before writing or outsourcing a signal word of your next book.  So you can ensure you only work on winning books and save yourself hours of time and loads of frustration.
Category Winner / Loser: Are you sure you've picked the right category? See 7 examples of what makes a category good or bad. And watch over my shoulder as I show you how to always get it right.
That's a lot of niche research secrets that can have a DRAMATIC impact on your ability to drive sales — quickly and easily.
Module Three: The Amazon Kindle Ritual

How do I get traffic to my ebooks?" It's a common concern.
And you'll discover dozens of tactics that can help you to push more traffic in less time than you ever thought possible.
This module alone is easily worth $47.
Driving highly targeted BUYER traffic is a breeze with Kindle Ritual and with step two you'll learn how to title your book to drive lots of free traffic from Amazon and Google.
When I started publishing ebooks, I heard all kinds of things about what to do and how. I heard the Google keyword tool was useless because with Kindle ebooks you're dealing with Amazon. And after all, Amazon is much different than Google. I also heard that "it's all about categories" or "it's all about keywords."
Yet, my testing has revealed that it's your title alone that will be most responsible for driving people to your listing from BOTH Amazon and Google. Remember that Google loves Amazon. Google search for any product that sells on Amazon. And often you'll see one of the first results is from Amazon's website.
Here's another one of my books, ranking #1 in Google for a very targeted buyer keyword phrase, this was done without backlinks, without SEO of any kind.
Module #3 is packed with the latest strategies and tactics that allow me to drive MORE free traffic from Amazon as well as Google.
If I were to sell this alone, it would be worth $47. Here's why:
You'll also discover:
Imagine 127% more traffic in just 72 minutes!  Why most people are 100% WRONG when it comes to niche research and driving traffic that pays. Learn how I drive as much as127% more traffic in just 72 minutes so you can do the same and enjoy residual income for years to come.
Discover the ONE money-word that can push your Amazon book listing to Google's Page One in as little as 60 seconds so you can have the world's most-used search engine on your side, promoting your books at no cost to you.
Amazon Syndication System:  How to legally FORCE Amazon to list your book on tens of thousands of webpages which boosts your ranking in search engines so you almost never have to worry about too little traffic to your book listings.
xxxxxx.com/promoted-for-you:  Access the website and discover method that result in REAL people promoting YOUR BOOK for you and best of all — it's totally free!
Module Four: The Author Site Ritual

What's included?
Dozens and dozens of secrets, strategies and tactics all packed up in an
easy to watch bit sized videos.
Discover how to easily launch an author website to drive even MORE traffic to your Kindle books! More traffic, more money!
If I were to sell this alone, it would be worth $47. Here's why:
You'll also discover:
WordPress SEO 101
The fact is this, their is a TON of bad SEO advice online and it can be hard to know who to trust. I've been doing SEO full time since 2003 and what you'll learn in this module is proven, effective and plain works.
Recommended WordPress plugins.
SEO Duplicate Content Issues and how to over come them.
Author Keywords = More Money
Discover my GOLDEN RULE for internet marketing success.
Module Five: The Facebook to Kindle Ritual

What's included?
Dozens and dozens of secrets, strategies and tactics all packed up in an
easy to watch bit sized videos.
Discover how to leverage the worlds largest social networking site to push sales, free downloads and positive, ethical white hat reviews.
If I were to sell this alone, it would be worth $47. Here's why:
You'll also discover:
Social Kindle Equation:  See how Facebook + Kindle + 60 minutes a week = all the traffic your book listing needs, the sales to give you financial freedom, the book reviews that then sell more books, and the exposure you've been looking for too!
HOW and WHY I launch a fan page for Kindle.
How to leverage simple graphics to drive more sales.
FB Content Formula:
Learn what kind of status updates can easily go viral and grow your page overnight.
The STEP by STEP process for driving dozens of positive reviews – at no cost to you.
Fan Promotion! Imagine, fans actually PROMOTING your book for you. You witness that with your own eyes and learn the Ritual strategies to make it happen.
Module Six: The Video Traffic to Kindle Ritual

What's included?
Dozens and dozens of secrets, strategies and tactics all packed up in an
easy to watch bit sized videos.
YouTube is the worlds second largest search engine and is capable of driving HUNDREDS of THOUSANDS of visitors to your book page. No need to be on video, this module walks you through the process of making it happen.
If I were to sell this alone, it would be worth $47. Here's why:
You'll also discover:
How to quickly and easily create a create a video for your book that drives traffic and sales.
Book Buyer Keywords and YouTube – The very strategy that's generated thousands for me revealed.
How to leverage the power of others.
That's a lot to ensure your success and Kindle Ritual has done just that for hundreds of folks just getting started with Kindle and online marketing, but I wanted to give you access to something that could really have a massive impact on your results.
Something that would save you TONS of time and simplify the process of formatting and that's why I've gone ahead and bundled Kindle Ritual with my brand new super formatting app.
It's the very easiest way to to format your books and works on both PC'S and MAC'S!
AND THAT'S NOT ALL…
Major Bonuses When You Order Today!
You'll Also Access My Magic Bullet Books
Software Suite
A $297.00 GIFT FOR RESERVING YOUR PLACE TODAY!
Format Your Kindle Books in Mere Minutes!
Click Play Button For Demo
If you agree to reserve your place in the Kindle Ritual family today, I'll give you instant membership to Magic Bullet Books and the Magic Bullet Books Kindle Formatting Software Suite – a $297 value which makes …
Your Technical Problems Vanish Instantly!
Book creation and formatting are the three most technical elements of publishing to Kindle. Amazon has many rules when it comes to books. They can only be a certain file size. Images have to be a certain size. Formatting has to be a certain way.
Magic Bullet Books handles 99% of this process for you. Just upload your content with images inside. Magic Bullet Books works on 22 images as easily as one. In an instant, your book is formatted and compressed to be perfect for Amazon.
Pictures are resized — it's a snap.
Hours of time are saved. Headaches never happen.
Login to, upload your content and let Magic Bullet Books handle all the heavy lifting.
Use Magic Bullet Books to make unlimited books with unlimited pages! Just drop your chapters into order. Then click the PUBLISH button. This software is as easy to use as email.
In fact, as easily as you got to this webpage, you can use Magic Bullet Books to create a passive income. Entering your content is as easy as one copy-and-paste. Works just like your word processor. Your table of contents is made automatically. Images are resided and compressed on the fly — it's just easy.
Let me show what you'll see on the inside:
Magic Bullet Books (training) and the Magic Bullet Books Software is a $494 value, but it's yours free when you reserve your spot in Revenge of the Affiliates today. You get instant access and everything you learn and download will be yours to keep forever, even if you refund (minus Magic Bullet Books Software Suite).
Here's Another $97 Bonus For You
Access to My Private FB Group on Kindle Marketing
Here's a $97 gift for you… and one more way this invite is BETTER than risk-free.
If you let me know I can count you in and reserve your place in the Kindle Ritual program right now, then I'll give you, at NO extra cost, a lifetime membership to my private Facebook Group – a $97 value. As of August 15th (2013), I have 650+ authors in my community. This is where I share strategies as I'm developing them and post what's work and what's not, real insider information on how to best leverage Kindle, Amazon and Google.
LIFETIME ACCESS to my private FB group is just one more way I've got your back… and EVEN IF YOU REFUND, I will not remove you from the group. That's right. Just for putting me to the test, you'll get a gift that keeps on giving, even if you get all your money back. But don't wait around. This offer comes off the table June 18th, 2013.
Just How Much Is This All Worth?
Let's break it down bit by bit:
1. Modules One – Six: $282
…and don't forget about the bonus:
2. Magic Bullet Books: $297
Now you've got a total value of $579.00
And here's what I NORMALLY charge…
Just weeks ago, I released an HIGH END coaching and training program which sold for $497, the doors closed within two weeks. In the spring of 2011, I released another course that more than 700
members paid me $385 dollars for.
In June of 2010, I released yet another coaching program which was accessed by more than
600 customers who paid me $497 each.
I rarely offer one on one coaching but when I do, my fee is $400 per month.
The truth is, my time is very precious and I strive for absolute excellence in my training programs.
That's why they're usually priced high.
I've also got to consider what I personally paid to uncover all these secrets.
NOTE:
All the numbers I'm showing you are based on real values, rather than typical 
trumped up "internet marketing" values …
If you want to see proof, just send me an email and I'll happily provide it
I started testing strategies well over 423 days ago. In January of 2012 I formulated my plan of action for that year and in April of
2012 I began to implement those strategies and tactics.
Here's a brief overview of just SOME of the costs involved in that:
1.    Paid an outsourcer $800.00 for the content of my first book published
(and learned how NOT to outsource in the process).
2.    Ran a contest at 99designs.com and spent OVER $799.00 on a cover design, another whoops …
3.    Experimented with book cover designs to increase conversions – total cost of $280
(and discovered how to lower my cost while increase book sales).
4.    Book content outsourcing: 14 books @$100 each total cost of:
$1,400.00
On top of the financial cost to me, I also invested a MINIMUM of 1 hour a day doing these tests and studying new methods.
I normally charge $250 for an hour of my time, but let's say I charged just $97 which amount to
a time -value $41,031.00.
And of course I purchased the advanced training courses I could find.
I also paid big-bucks to attend TWO advanced marketing conferences in the last 12 months.
1. Clickbank Exchange in New York City cost me $797.00 (August 10-11, 2012).
2. Traffic & Conversions Summit in San Francisco cost me $500.00 (January 18-20, 2013).
In total, I've spent OVER $15,686.75 just in tests and training and that does NOT include my time
which is EASILY worth $24,347.00.
Let's look at some real numbers for a sec…
I showed you how I earned $987.50 in one month, from just one book and I also showed you how I
earned $452.50 with another book, again that's revenue from just one month.
And that little "vegan diet" book has earned $176.98. Again, were talking monthly earnings here and all of
these books are generating passive residual earnings for me month, after month,
after month, on auto pilot.
Yearly earnings from just three books …
1.    The smoothie book averages $621 monthly or $7,452.00 yearly.
2.    One of my health and fitness book average $225 monthly
or $2,700.00 yearly.
3.    The "vegan diet" book averages $197 monthly or $2,364.00
These are just three books and they're generating $12,516.00 in passive, yearly earnings.
Once the books are published the work (if you call outsourcing content and images work)
is done.
Yet I get paid, like clockwork … each and every month.
That's $1,043 in monthly earnings (again, from three books).
But what if you used my tactics and only got to half that, say $521.50/month?
Would that still pay a few bills?
Would that help you?
How many of these simple little books would you create?!!
Far Less Than You Might Expect

Already, over 2000+ students are moving forward and getting results and making money, now it's your turn.
Once I've got more testimonials SPECIFIC to my Kindle Ritual program, I intend on re-packaging
this information and selling it for $97.00.
This will happen soon.
But right now you don't need to pay any of those prices…you get the "early-bird" version.
So if you're a person that likes to take advantage of an opportunity rather than wait and
pay more, and as part of this offer today only…
You Won't Pay $291 …
…which is the real value of the 2 PDF modules and the live training …
You Won't Pay $97.00 …
…which is what my CHEAPEST EVER product sold for ….
You Won't Pay $77.00 …
…which would still be an absolute STEAL and probably what I really should be selling this for…
Instead…
Kindle Ritual

is YOUR for Just $57.00
Yes…you read that right — a one time payment of just fifty seven bucks and you're in.
You'll access all my latest secrets for DRIVING MORE traffic from not only
Amazon but also Google.
And you'll leverage my conversion tactics for earning more with little reports that you don't even write yourself.
But Why Sell This for Pennies on the Dollar?
Good question, and here are two good reasons:
1. I'm relaunching this in 90 days and I'm looking for LOADS of undeniable testimonials. I want proof, and lots of it.
When I relaunch, I'll be aiming to sell 5,000 copies, and your proof will make that task a lot easier for me.
2. The last 2 products I've sold have gone for $497 and $385, respectively.
I'm very aware that for some people these prices are just too high, so this time I wanted
to give EVERYONE the chance to get this by removing all barriers.
I know I'll definitely earn less right now, but when I re-launch
in 90 days, I'll make up for it.
But Wait, Today And
Access Author Theme Plus
Quickly and easily deploy a professional author website that's powered by the Amazon API and you're awesome books. Author Theme is a brand new, fresh looking theme for 2014 and you'll be proud to display your books on it. Author theme is mobile ready, based on SEO best practices and pulls in your book content straight from Amazon including cover images, reviews, star ratings and more.
AuthorTheme is designed from the ground up for Kindle Authors. Automatically build a professional author site around your Kindle books and open up another avenue for sales.
Simply copy the URLs of your Amazon book pages and paste them into a single text box. Click a button and AuthorTheme fetches the cover, the description, the reviews and the book details directly from Amazon and builds a polished page for each of your books.
It also builds all the common pages every web site requires, such as terms and conditions, a privacy policy, disclaimers, contact details.
It really is that simple. You have a great looking web site in seconds. And it's fully responsive too so it will work just as well on an iPhone as a wide screen display.
And there's even more…
Not only does AuthorTheme build great pages for you books, it will also build a home page tricked out with a state of the art slider that showcases your latest publications. You don't have to configure a thing, it does it all for you and the results are fantastic.
You can add more books at any time and even better, if you change any of the book information on Amazon AuthorTheme will pick up those changes and update your web site. You don't lift a finger.
Web sites built with AuthorTheme aren't just slick on the surface. Under the hood everything is just as smooth. Coded to professional WordPress guidelines, optimized for the search engines, and backed by top rate support. AuthorTheme is a must have time saver and showcase for every Kindle Author.
My 30 Day 100% Money Back Guarantee
Get your hands on The Kindle Ritual program today.

Learn all my secrets. See how I'm getting a residual income that grows and multiplies. Discover how to predict which new books will sell. Publish your own and see royalties come in over the next two months.
You MUST see higher book sales then you've ever seen before. You MUST see larger and larger royalty checks.
You MUST be thrilled with what you see after the first 30 days, or you won't pay me a penny.
Send an email anytime to brianjohnsoncoaching AT gmail.com and you'll get an instant, fast refund of 100% of your money – without questions or quibbles!
Strictly Limited Time Offer
Available Only for a Few Days
I'm currently working with hundreds of coaching students who each paid me $497 dollars to access my materials and
my time is VERY limited. I can only keep this offer available for a few days and then I MUST return to my coaching students.
Act now and get on the inside now because the doors will be closing very soon.
This is the ONLY training that takes you on the inside of my system — the system that took me months and months
of testing and tweak and the system that generates more traffic and coverts more buyers.
You've got an incredible opportunity to benefit from this system, to blaze past your competition and make
some serious money in the process, but you can only do it right now.
Don't dilly dally!
All you need to do is to take action now, but don't return to this
page in a week, cause it will be gone.
Get this now! It makes sense, because your saving money and if you return in a few days, it may be too late.
Plus, why wait on getting the secrets and strategies that could be putting more cash money
straight into your bank account in the next 72 hours.
And my Revenge Formula produces results quicker and easier than old school tactics that so many
are teaching and, of course, …
… you are backed by my 30 day – no questions asked – money back guarantee.
So if you think that my Formula is going to work for you, then it makes sense to get
it now and not to wait.
Act now and get on the inside now because the doors will be closing very soon.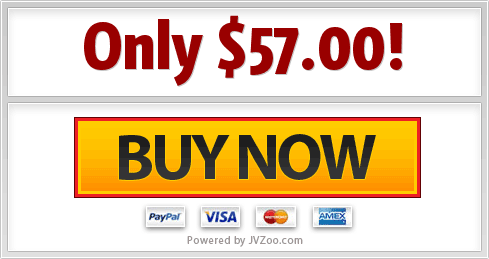 Best,
Brian G. Johnson
People DO NOT fail at internet marketing,
they simply GIVE UP before the magic happens.
P.S. This "early bird" offer will expire in just a few short days and the price will NEVER be this cheap again.
And here's your chances to get a jump start with my Kindle Ritual strategies. Access now and you can begin to study the marketing materials, you can download the PDF's and you can start generating some real results online.
But …
Think for a minute what will happen if you don't buy this right now … Will things stay the same for you, making little if any money online? Perhaps you are stuck in a day job fumbling around with Internet marketing in your free time?
Or are things gonna get worse?
Like this opportunity passes you by just like others might have? Are you gonna waste money chasing shiny objects that have got zero chance of helping you out instead of creating value for your visitors and you end up more in the red instead of actually making any money?
I don't want that to happen to you! Don't let it happen! Take a positive step forward in the right direction and reverse your run of bad luck. Get this now so you don't regret it later when it's more expensive, or even off the market altogether when only your competitors are taking advantage of this powerful system.
Act now and get on the inside now this is a special offer that going away soon